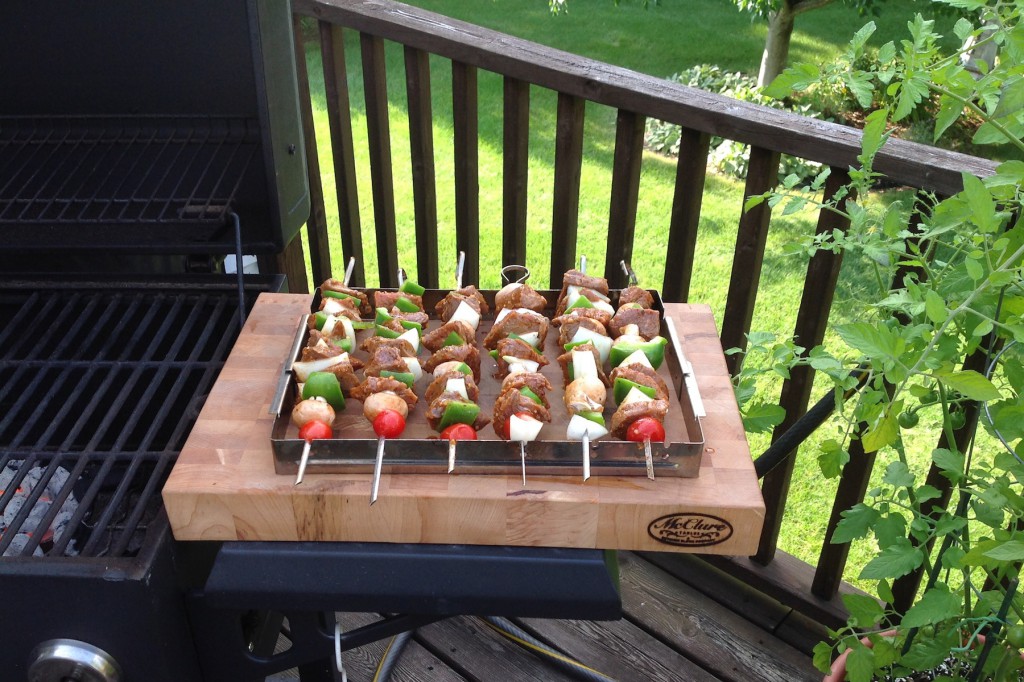 Does your dad live for barbecue season? If you're looking for a great Father's Day gift to help Dad lock it down on the grill this summer, McClure's cutting boards are great barbecue aides.
With the beginning of summer kicking off on Father's Day, cutting boards and chopping blocks make for a great gift to help dad fire up the grill in style this year. Between McClure's end grain chopping blocks, carving boards, and more, there's sure to be the perfect BBQ cutting board or chopping block for every king of the grill out there.
Below are some of the chopping blocks and cutting boards offered at McClure that make for a great barbecue aide.
End Grain Chopping Blocks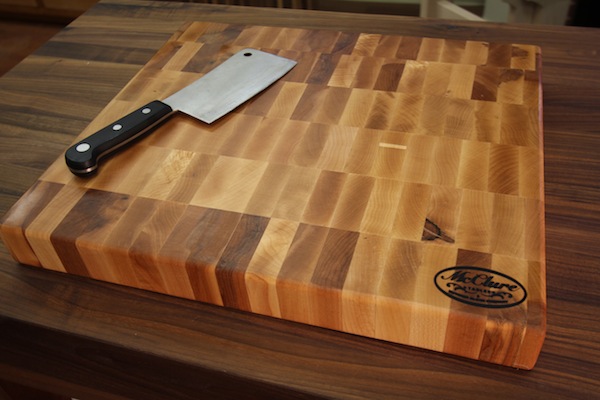 For a surface that can stand up to even the most intense food prep, McClure's end grain chopping blocks are a great choice. Offered in a variety of wood species, McClure's chopping blocks are made in a beautiful end grain checkered pattern and are sure to make your grilled recipes look more appetizing.
Whether you're prepping kabobs, juicy steaks or chicken, or even seafood, McClure's chopping blocks will stand up to all types of cutlery and can handle the heat of fresh food off the grill.
Carving Boards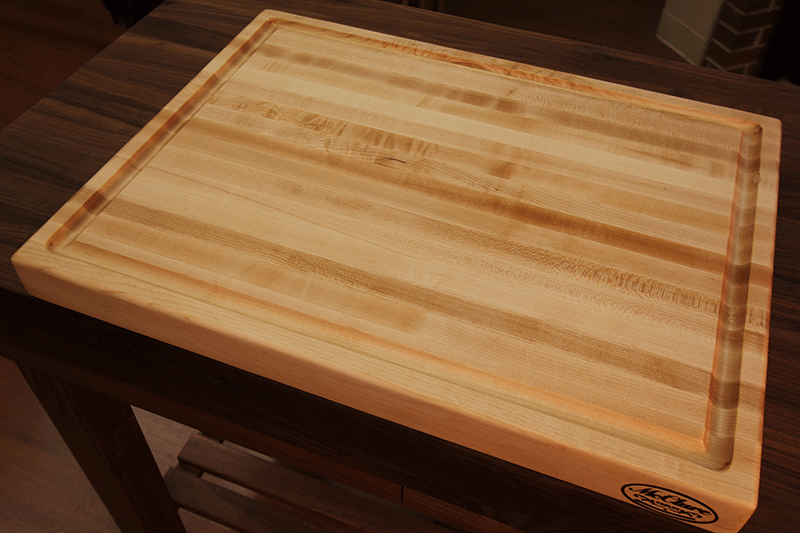 If your dad is a master of cooking meat or steaks on the grill, then McClure's carving boards are perfect for savoring the juicy flavors. Whether dad is cooking up chicken, pork chops, or any kind of steak, McClure's carving boards will help him make his cuts fresh off of the grill and preserve the natural flavors.
McClure's carving boards can also accommodate both food prep and serving and can withstand the heat of fresh meat and veggies off the grill. With handles built in on the sides and juice grooves to catch any spillage, these boards are ideal for bringing food back and forth from the house and the grill.
With a smooth hardwood surface accenting the hearty grilled vegetables and savory cuts of meat, Dad's barbecue recipes will look better than ever before.
Dads are sure to up their grilling game with an ultra-durable BBQ cutting board at their side. It's been proven that wood cutting boards have many advantages over plastic, and every McClure cutting board and chopping block is coated with a durable, 100% food-safe, bacteria-resistant finish to ensure Dad will have a surface to prep food for the grill for years to come.
So to truly impress Dad this Father's Day, forget the patterned tie and check out the ultimate barbecue aides: McClure's cutting boards and chopping blocks.