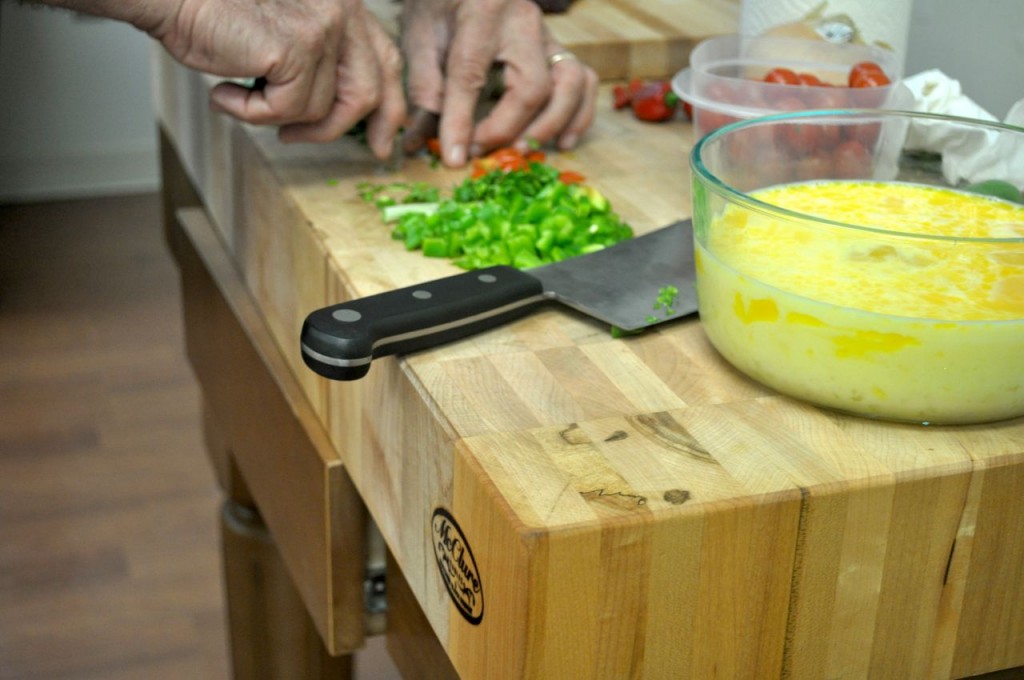 If you've ever considered purchasing butcher block countertops, cutting boards or gathering blocks, then you may have a few questions about how these surfaces are made and how to care for them. In addition to our shuffleboard tables, McClure Tables produces all of these butcher block surfaces and can help answer some of the most commonly asked questions. Check out the questions and answers below to learn more about butcher block and find out how versatile this material can be.
How is butcher block made?
Butcher block is essentially many smaller pieces of wood pressed together to create one large piece. At McClure Tables, we use our state of the art RF Press to make countertops for both contractors and builders, in addition to homeowners looking to reinvent their kitchen. Our press allows us to create up to 18 foot long pieces of seamless butcher block.
What kind of wood is used to make butcher block?
There is no particular species of wood that is better than any other for butcher block construction and it mostly comes down to your personal preferences. Typically at McClure Tables, we use Walnut, Hickory, Red Oak and Maple to create our butcher block countertops, cutting boards and gathering blocks.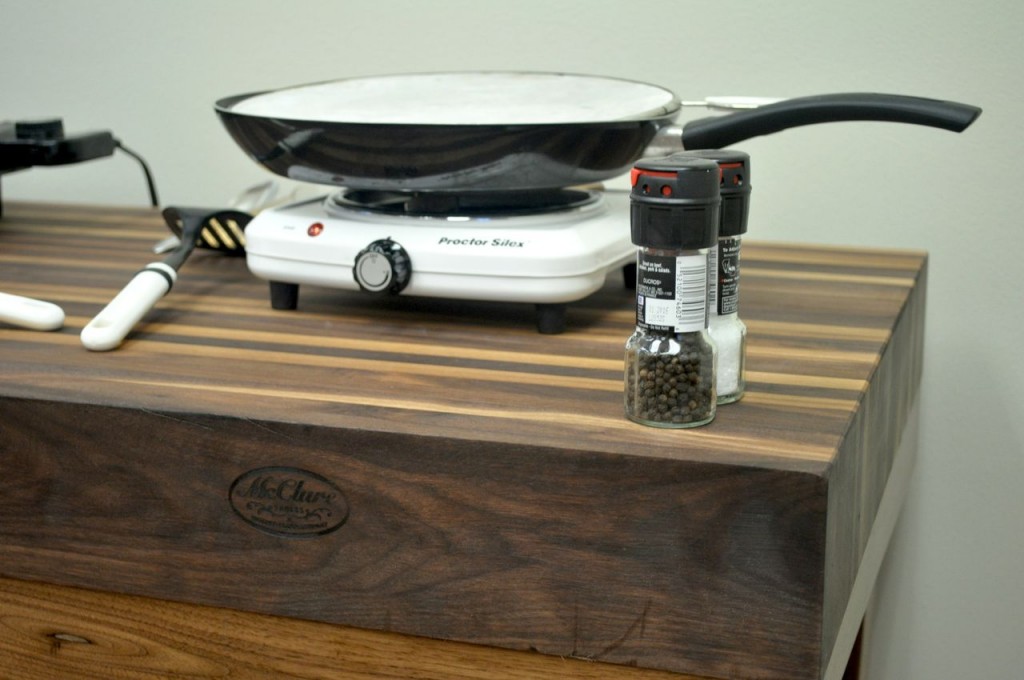 What's the difference between varnish and oil finished butcher block countertop?
The basic difference is a varnish or lacquer finish countertop would be a Formica or solid surface. This type of surface is something you can serve food on but it is not safe for food prep. With a varnish finished countertop, you would not be able to simply chop on it and then put the food right into the oven or cooking pan.
However, on an oil finished butcher block countertop, it's more than safe to chop up some onions or carrots and scrap them right off the surface into the frying pan. If you were going to use the counter or island to eat off or use as a breakfast or prep station then a traditional lacquer finish is fine. However, if you want to chop and prepare food on the surface, you will want an oil finished butcher block countertop.
What should I use to maintain my butcher block?
After using your butcher block to prepare food, it's important to scrap any debris off and make sure that there is nothing stuck to the surface. Then using a simple mixture of dish soap and water, wipe down your butcher block to clean the wood and then dry with a soft rag.
To sanitize your butcher block after cutting meat, fish or poultry on it, it's best to use a mixture of vinegar and hydrogen peroxide to clean the surface. Soak the butcher block with vinegar and use a paper towel with some hydrogen peroxide on it to disinfect the surface.
The best way to maintain the integrity of your butcher block surface is to apply a mixture of mineral oil and bees wax to your countertop or cutting board periodically. Heat up the mineral oil, add the bees wax and evenly apply to the surface.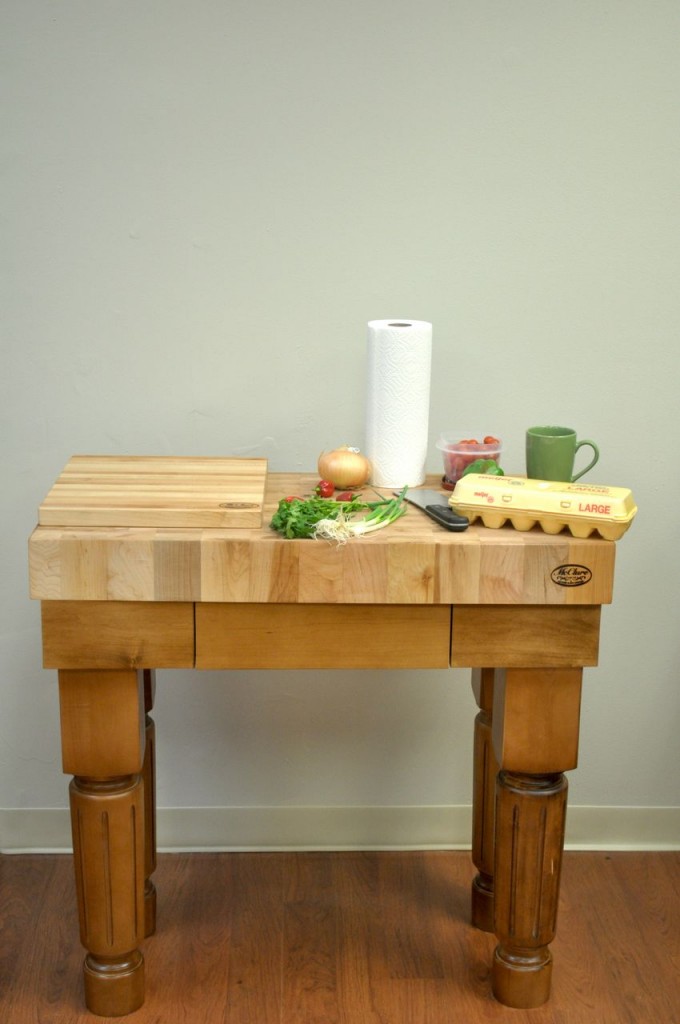 Like what you've learned about our butcher block surfaces? Head over to the butcher block section of the McClure site and be sure to check out all of the different products we create using this material.