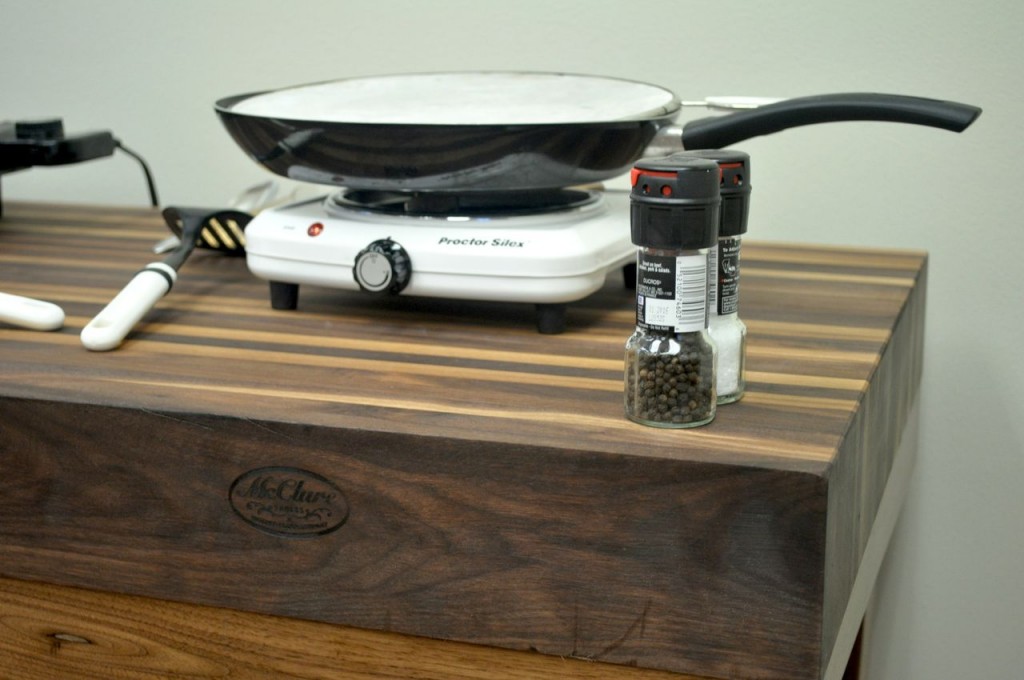 The natural and humble beauty of butcher block counters makes them seem intrinsically evocative of the holidays. Since we're smack dab in the midst of the holiday season, we thought it'd be a good time to take a look at butcher block counters and how you can make the most of them with your holiday entertaining.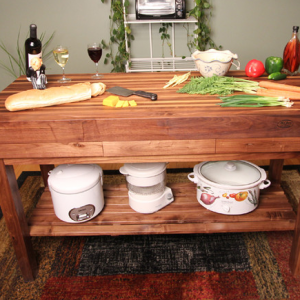 Food Prep
The first and most obvious choice is food prep. With butcher block counters, your kitchen is a sea of cutting boards. McClure Tables' butcher blocks come in hard rock maple, red oak, hickory, and American black walnut, with the option for an oil finish that's just what you need for prep stations and cutting boards. With the multitude of holiday meals, not to mention holiday baking, a kitchen you can fully utilize is a dream come true. Not only that, but natural wood has "naturally occurring anti-microbial substances" in the wood grain. It boils down to the fact that plastic cutting boards "harbor" bacteria, whereas wood "kills it." Butcher block counters can inadvertently help you keep your kitchen a little more sanitary during the holiday season when the flu is flying around left and right.
Table Centerpiece
Create a table centerpiece that will match your butcher block counters. If you're so inclined, make two: one for the actual dining table, and another for the gathering block with the hors d'oeuvres. Mason jars evoke the same earthy sense as butcher block counters, so fill 'em up with red-and-green candies and set them out for your guests. Another idea is to place a galvanized bucket in the center of the table and fill it up with evergreen branches (cut from your own yard, if possible) and then decorate as though it's a mini-Christmas tree. The natural inspiration goes hand-in-hand with butcher block counters.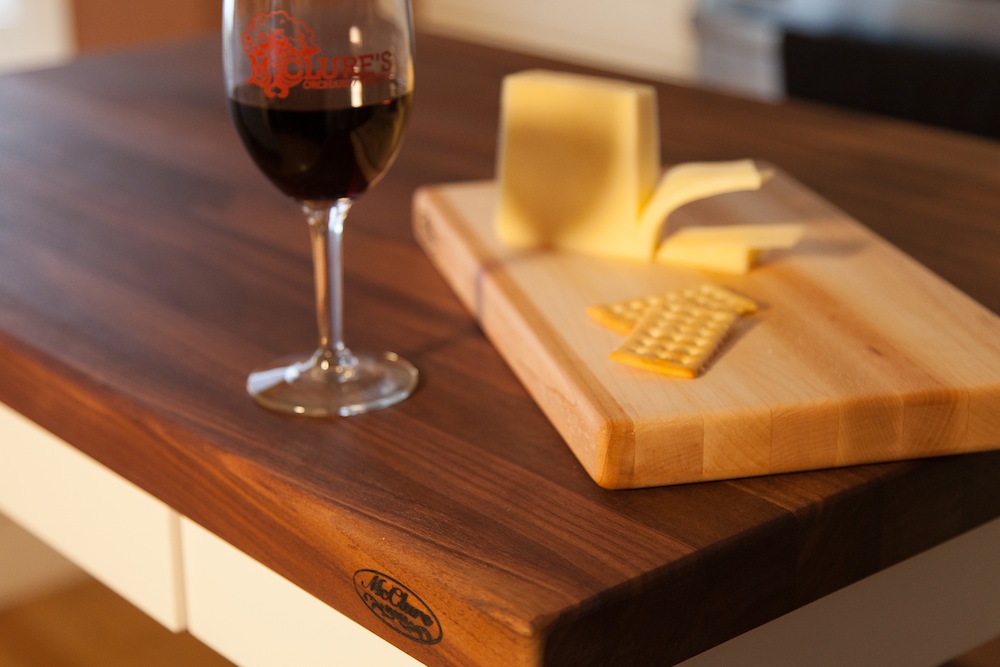 Food Serving
After food prep comes the cooking, and after cooking comes the serving. Some holiday traditions include a buffet-style set-up, so you can line the dishes up along your butcher block counters and let the guests help themselves. But even if you're not doing buffet-style, you can still put butcher block to work for you. McClure also builds gathering blocks, which are island-type stands that look and act more like tables. Use a gathering block to set out hors d'oeuvres. Crostini with mozzarella and tomato are a perennial favorite.
Holiday Games
Last but not least, what would holiday entertaining be without some games? Since the charm of the wood is what sets butcher block counters apart from other types of counters, look to natural qualities for inspiration. We suggest Jenga for its wooden blocks, as well as guessing games like "How many ornaments are on the tree?" for a holiday spin. Our shuffleboard tables, the manufacturing of which actually provides some of the reclaimed wood for butcher block counters, provide hours of enjoyment all year round, but are another good fit for holiday entertaining.
If there's one thing the holidays make us feel, it's warm and fuzzy. With butcher block counters in your home, you'll be able to feel this way year round with family celebrations filled with good food, nice tablescapes, and games of all kinds.