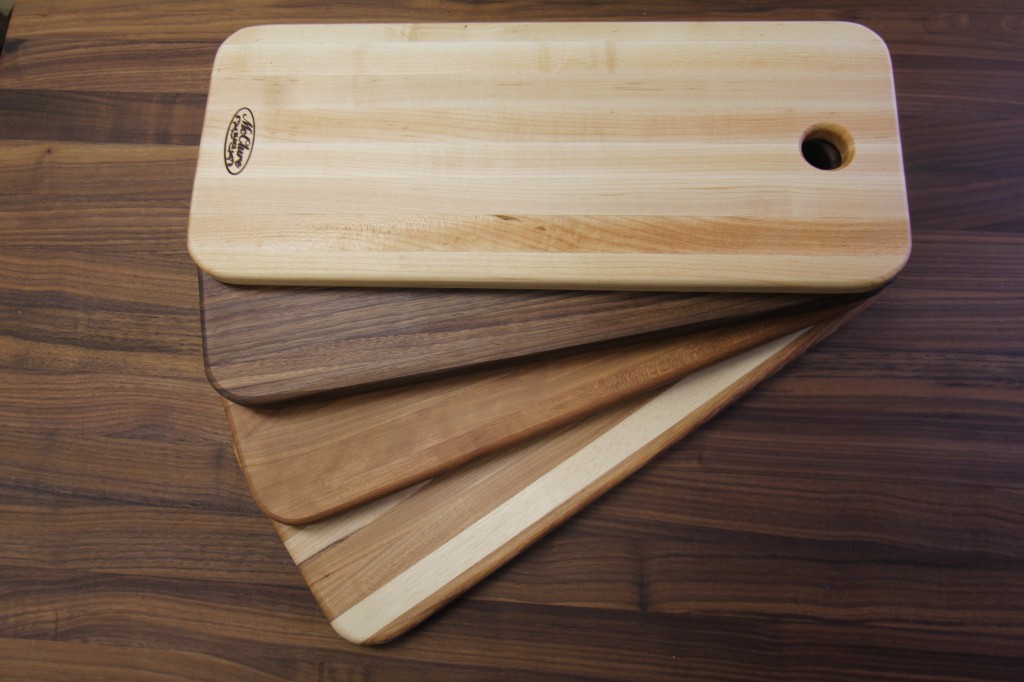 As we unveil some of our new butcher block product offerings at this year's KBIS, the McClure Tables & Block team is excited to announce that we will be offering a variety of new edge grain cutting boards on our website.
Made with the same hand-crafted quality that made a name for our premium butcher block products, McClure's premium cutting boards are built to take a beating and make for the perfect kitchen aide. Between your choice of wood species, design, and size, McClure has the perfect cutting board for every kitchen or home.
All of McClure's premium cutting boards are coated with our Chef's Choice finish for a tough, bacteria-resistant preparation surface. The new edge grain cutting board designs include:
Standard Cutting Boards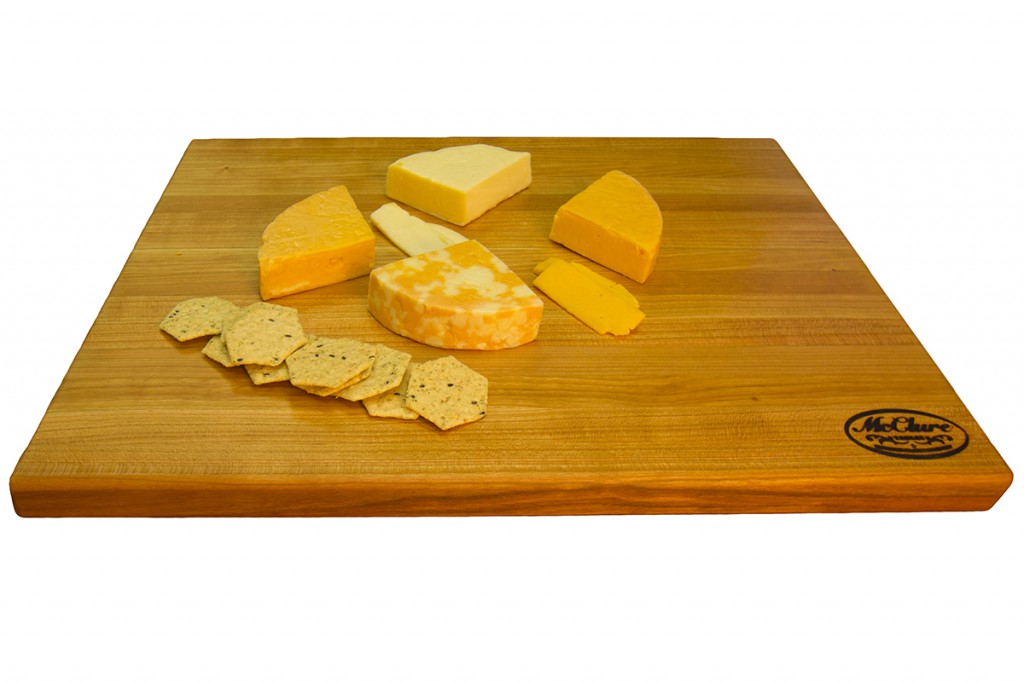 Made for chopping, slicing, cutting, and dicing, McClure's standard cutting boards work wonderfully for preparing vegetables or appetizer trays. These boards are fully reversible and offer two tough, flat surfaces for food preparation.
Bread Boards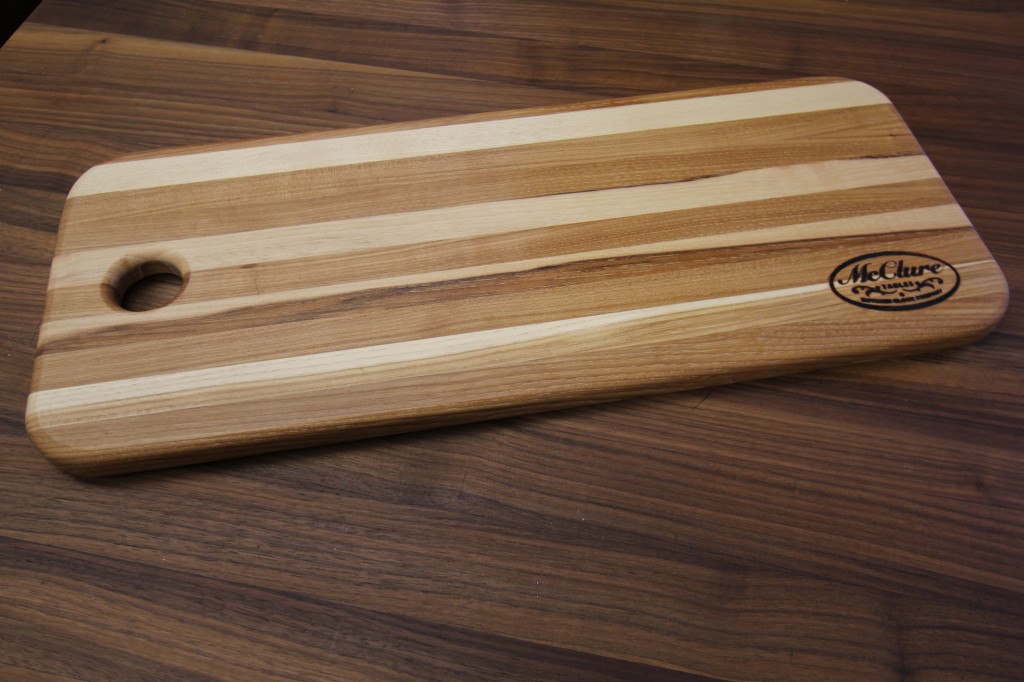 McClure's bread boards are the perfect surface for slicing and serving your favorite bread. These boards are a great alternative to plastic bread boards as they won't damage knives or harbor bacteria.
Bar Boards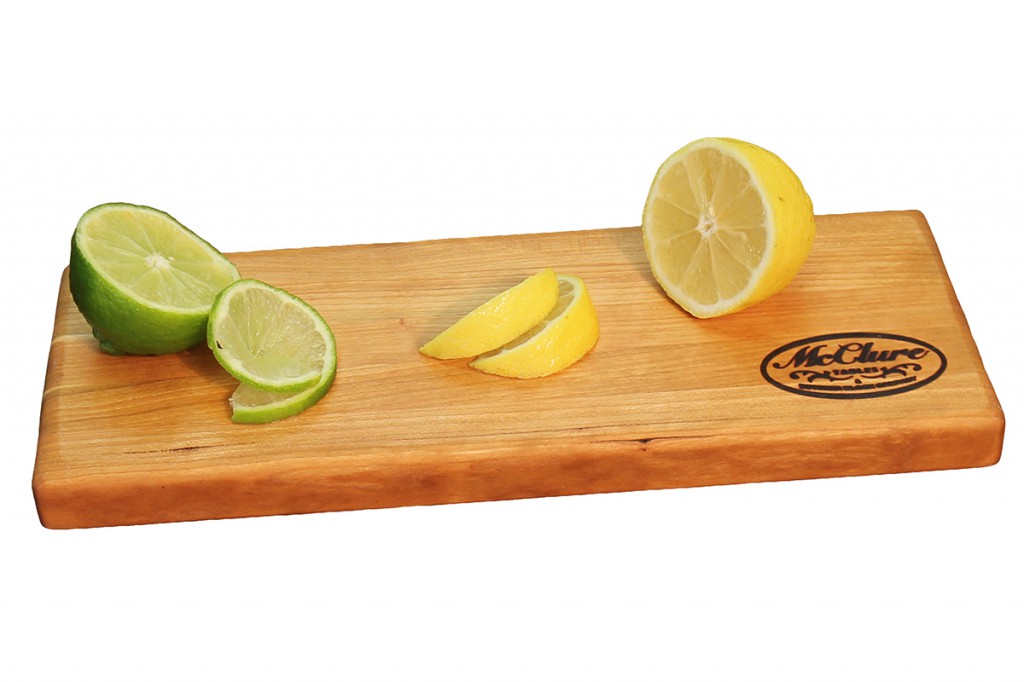 As our smallest board, McClure's bar boards are a perfect fit for a home bar. These boards are great for cutting lemons, limes, and other drink ingredients.
Serving Platters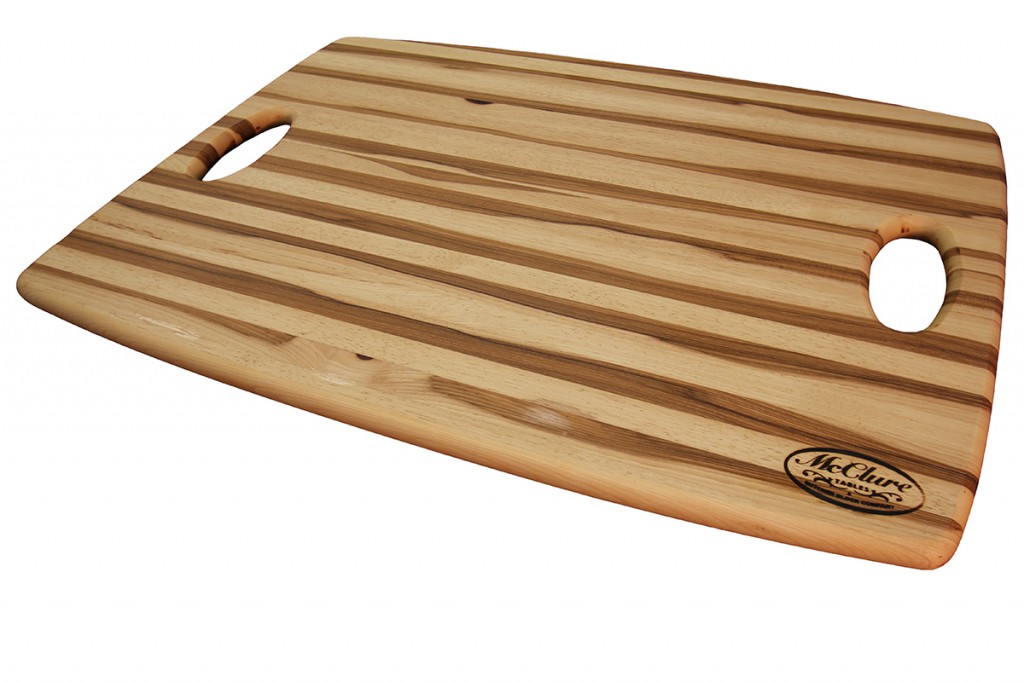 McClure's premium serving platters provide a sophisticated way to serve guests with appetizers, hors d'oeuvres, or even an entrée. These boards are fully reversible and feature two easy-to-grip handles for safe carrying.
Cutting Board with Juice Groove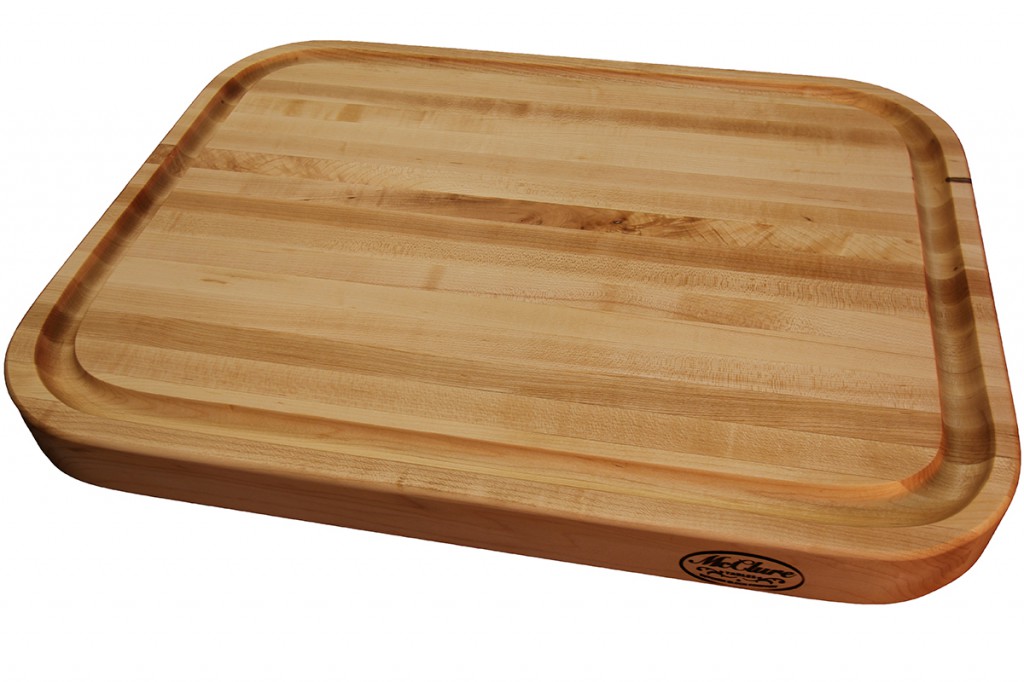 If you're looking for a cutting board for meat or poultry, McClure's line of cutting boards with juice grooves are ideal for preserving savory juices. With one flat side for vegetable or appetizer preparation, and one side with grooves for slicing meats, this cutting board can do it all. These boards are also available with built in handles on the sides for easy lifting and carrying.
For a beautiful, well-built, durable cutting board that will last, invest in McClure's edge grain cutting boards. You can find a complete listing of our cutting boards and premium butcher block products here.
Looking for an end grain surface for more intense food preparation? Whether you're slicing, dicing, chopping, mincing, cutting, carving, or quartering, McClure's premium end grain chopping blocks are up to the task.