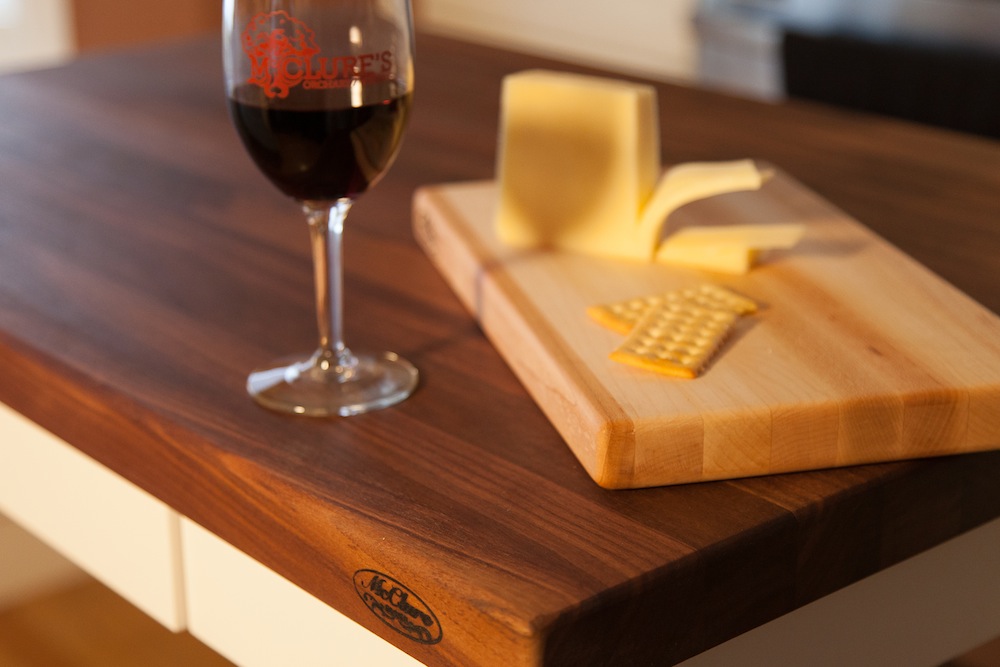 With the recent expansion of our premium continuous rail and butcher block product line, we've prepared a buyers' guide detailing our latest products, designs, and options.
For a beautiful, functional kitchen centerpiece, look no further than McClure's premium butcher block and continuous rail products. Whether you're interested in our dazzling countertops, our sturdy butcher block furniture, or a cutting board or chopping block, all of our products are made and inspected by our team of highly skilled woodworkers and furniture makers.
Questions? Feel free to call us at 800-565-0977 or contact us on our website.