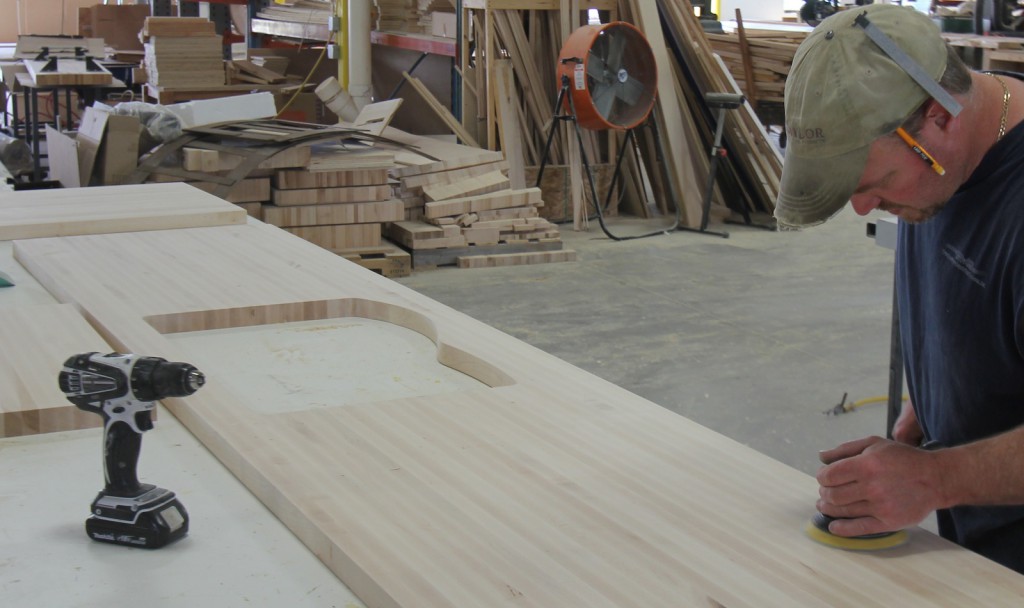 At McClure Tables and Block, we strive to find the best quality wood sources for all of our shuffleboard tables and butcher block products, setting us apart from the competition when it comes to the color consistency, smoothness, and uniformity of our products.
All of our premium edge grain continuous rail products are made from select FAS grade woods to ensure all of the surfaces feature a consistent color, smooth feel, and pristine look, while our butcher block products are made from hand-selected Number 1 and 2A Common grade woods. While we strive to source the best available wood for our products, many competing companies are content with cutting material costs and lowering the overall quality of their product.
For every order that comes in, McClure's woodworking experts thoroughly check each individual plank of lumber to ensure each product is uniform in color and free of knots and blemishes. For a look at some of the wood species we most frequently work with, check out McClure's wood species guide.
Premium Edge Grain Continuous Rail Products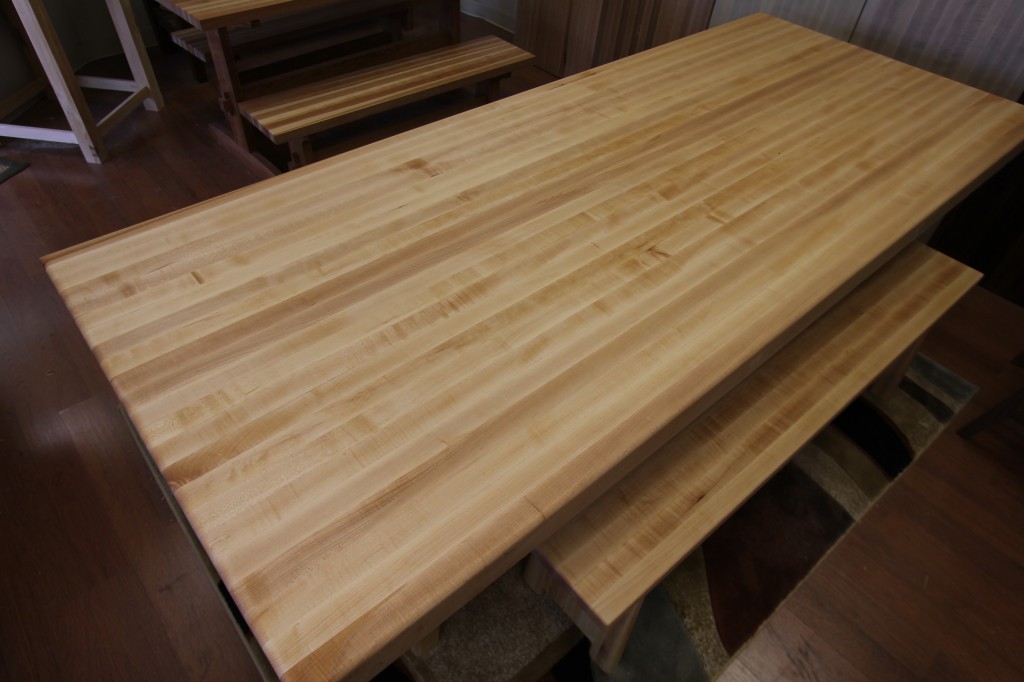 To ensure that all of McClure's premium edge grain products are made to the highest standards, all of the products are sourced only from FAS grade wood. FAS grade wood, also referred to as "First and Seconds," provides long, clear cuttings with the most consistent coloration available.
This grade of wood is essential for our continuous rail edge grain products, which feature planks that run the full length of the product surface. Without premium FAS grade wood, color consistency and texture would be worse while knots and blemishes would be more common, especially for longer edge grain products.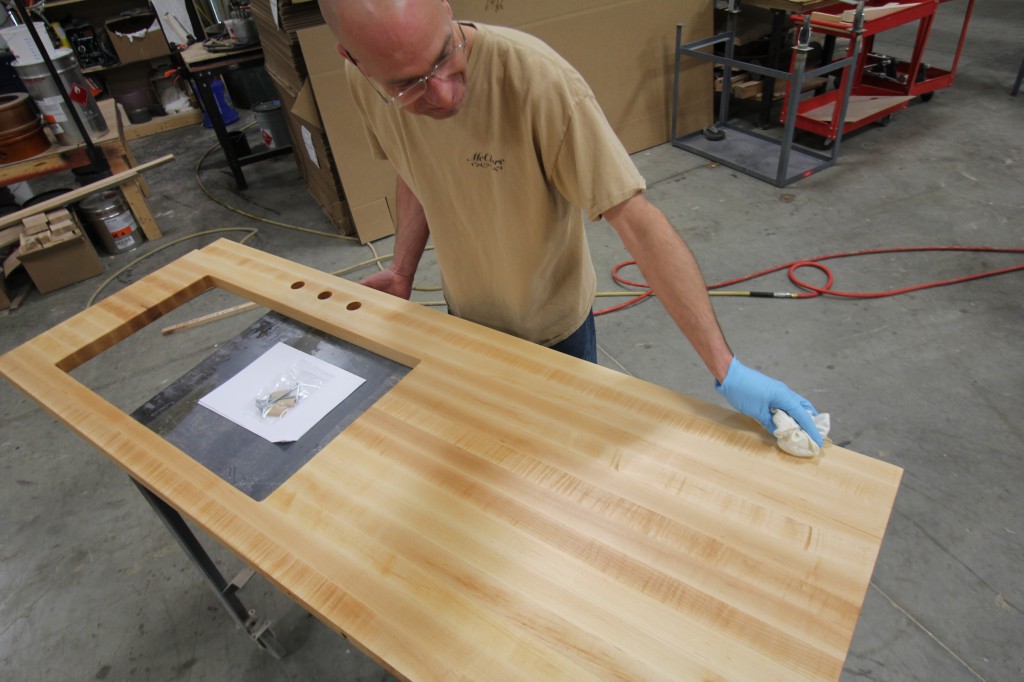 While we demand the highest quality wood available for our premium edge grain products, many competing brands source Number 1 and 2A Common woods for continuous rail products. The differences in quality can be easily observed in terms of color consistency, blemishes, texture, and more.
Because many of our competitors use lesser quality wood sources, competing products often feature blended tops, which means the planks do not run the full length of the surface. This gives competing brands a higher yield when using lower quality wood, though the surfaces will feature more blemishes, less color consistency, and shorter planks when compared to McClure's premium surfaces made from FAS grade wood. Though we pay more for using FAS grade wood, our belief in using the best wood available is just another reason why McClure's shuffleboard tables, edge grain countertops, and furniture stand above the competition when it comes to beauty.
Our quality standards start with the wood that goes into our products, but our belief in superior woodworking doesn't stop there. All of our products are handcrafted by our woodworking experts with great attention to detail, and no butcher block or continuous rail product leaves our facility if it doesn't live up to the McClure Standard.
If you're looking for a butcher block or edge grain product that's beautiful, functional, and incredibly durable, go with McClure. You can find all of our shuffleboard tables here, and our countertops, furniture, cutting boards, and other butcher block products here.